Academy Improvement Plan | Headlines
---
Improvement Planning
Senior Staff and Local Governors at Mayflower audit school performance and progress toward achieving whole school / LAT goals. Priorities are identified and plotted under Ofsted headings.
These headings cover the whole spectrum of both improvement and school development work. The plans are directly linked to our Local Governing Body (LGB) improvement plans. They also take account of LAT priorities. The plans are continuously reviewed by our Mayflower Academy Leadership Team (MALT) and also by our Local Governor Body. Regular reviews also take place under the guidance and scrutiny of LAT CEO, LAT Directors of Education and LAT Board.
Below is a headline model of our Academy Improvement Plan (AIP). In addition to this plan, curriculum subject leaders have detailed subject-specific improvement plans.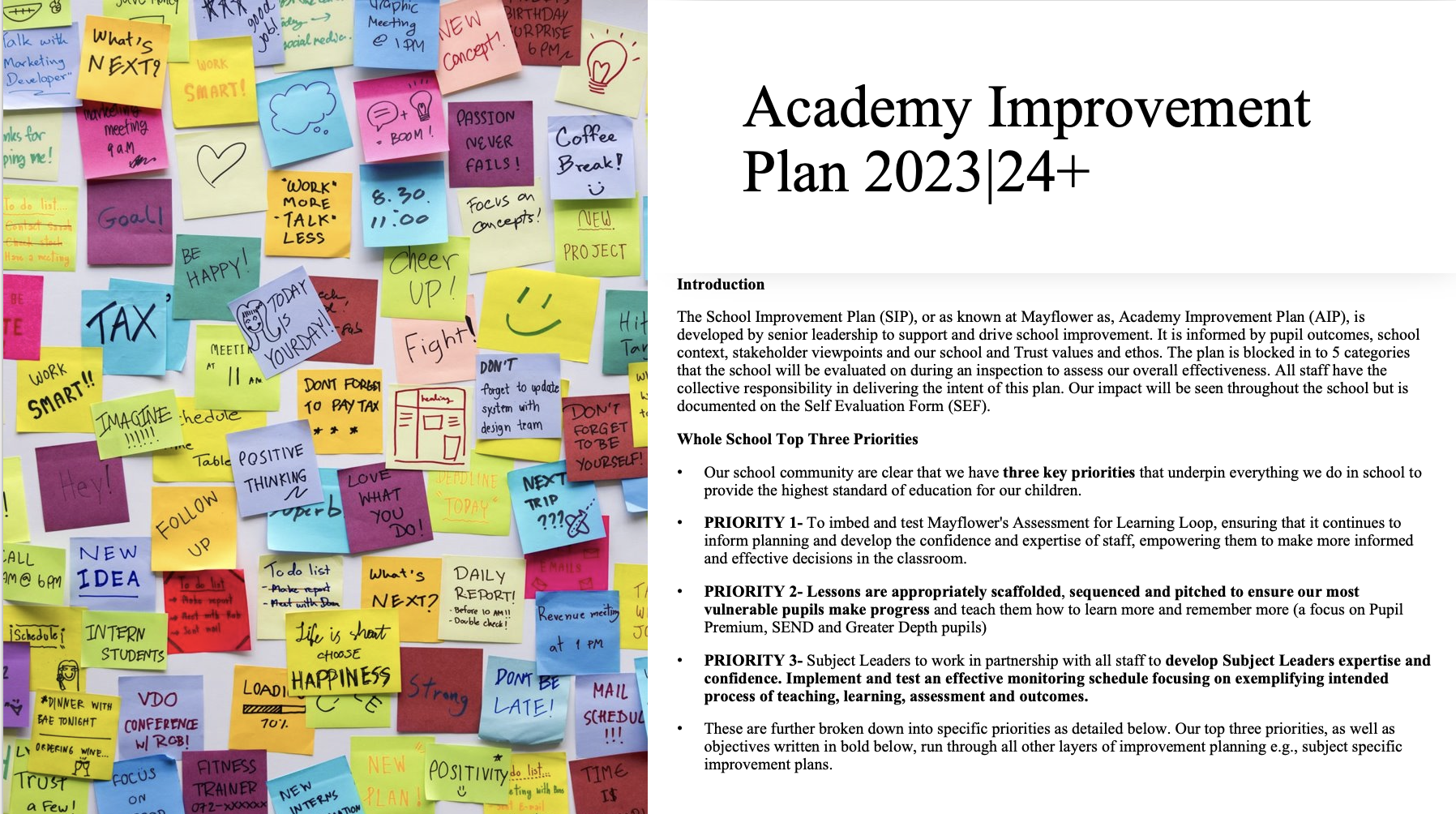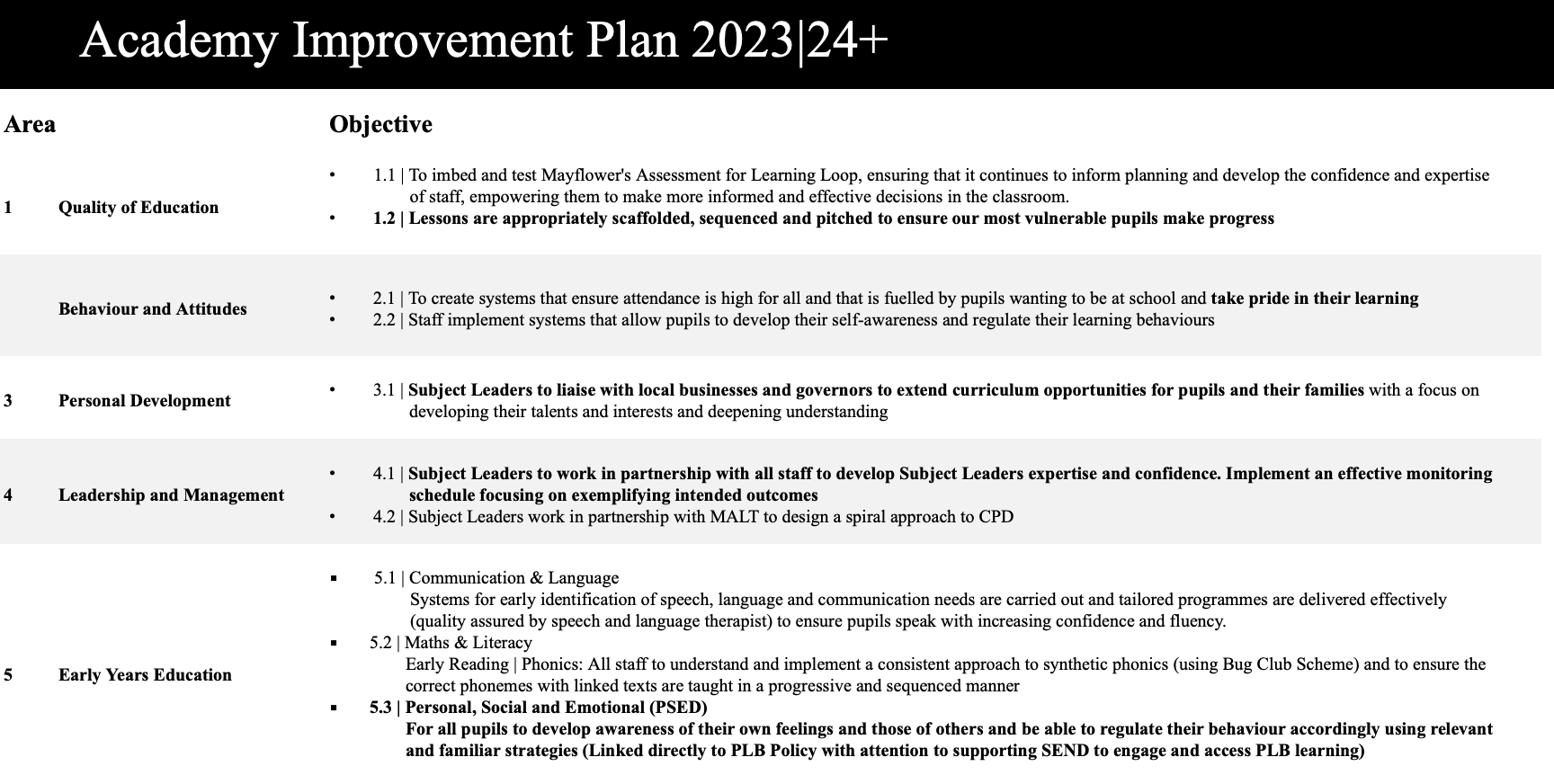 Self-Evaluating
We continuously aim to sustain our current Ofsted grading | Outstanding. We work with a range of school improvement partners to assure the quality of provision. We also engage in self-directed scrutiny and cross LAT Peer Reviews. Pupil and parent voice plays a big part in guiding our school development. Creating a curriculum that meets their diverse wants and needs is a continuous aspiration.